Important Links
Who's Online
There currently are 11 guests online.
Synthetic Labels
Synthetic Label Stock
Synthetic White & Translucent (Datapol) - Matt only.
Synthetic is ideal for outside or rugged conditions use. Weatherproof and often used for labels to stick on cars, etc.
Suitable Printers
Laser, offset and screen print
Polylaser Clear - Gloss only.
Polylaser is a waterproof and weather proof synthetic label with excellent adhesive properties, making it the ideal clear label for a wide variety of uses. Because of its clear nature it is almost invisible when applied to a surface, so that your clients will see only the printing on the label. It is ideal when you want to have a label that doesn't look like a label.
An alternative to Polylaser Clear is Synthetic Translucent, or you may request us to print on Vinyl PVC Clear. Vinyl PVC Clear is not suitable for laser printers. However, BlankLabels may be able to screen print these materials for you depending on your requirements.
Suitable Printers
Laser, offset and screen print
PE Laser White (Dataflex) - Matt only.
This is the only synthetic label we stock that you can use with an inkjet printer - and it's weatherproof too! The ink doesn't run, because the softer porous surface of the label absorbs the ink. Because of its very stretchy nature it is only available in a very limited number of shapes.
Suitable Printers
Inkjet and Laser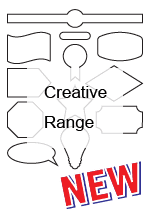 Creative Range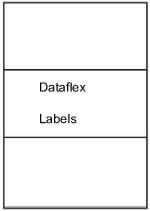 PE Laser (Dataflex)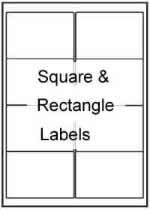 Square & Rectangle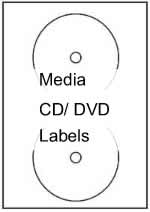 Media - CD/ DVD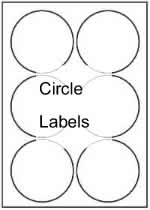 Circle Labels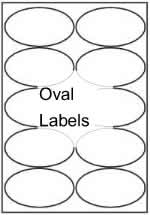 Oval Labels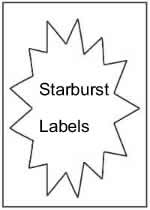 Starburst Labels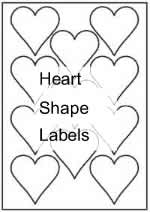 Heart Labels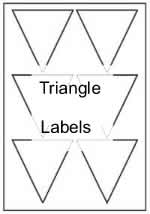 Triangle Labels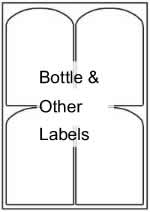 Bottle & Other Labels